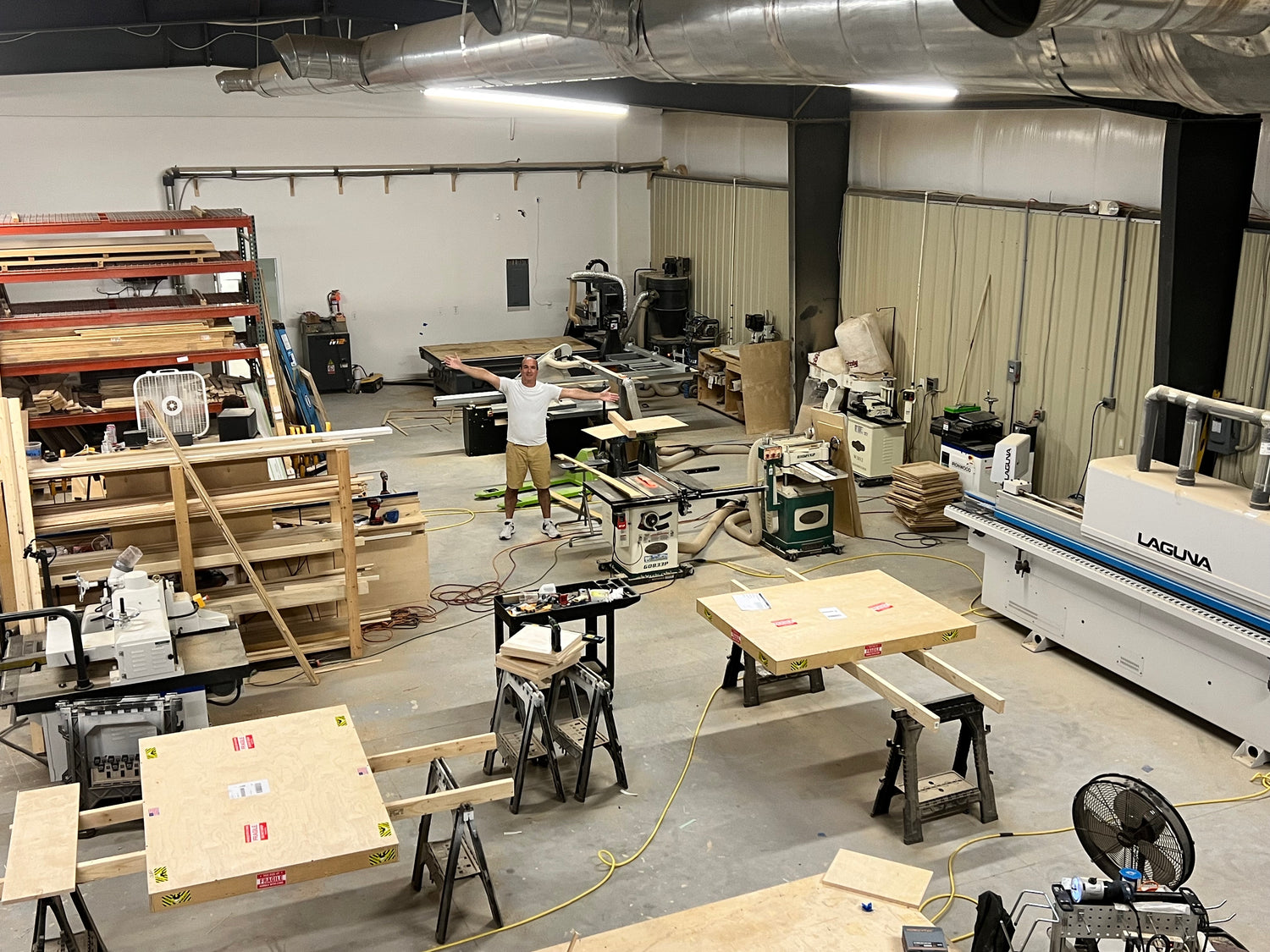 Where form meets function, and beauty meets utility
"Mycornerbench.com was founded in 2022 with the mission to provide customers with an online option to create custom-made furniture that meets their unique needs and preferences.
Our journey began in 2016 on Etsy, under the name Habitat Concept, where we started creating custom corner benches for local customers, including many military families. Today, our fully-equipped warehouse and skilled artisans work hand in hand with advanced technology to produce high-quality, one-of-a-kind pieces that make cherished spaces even more special.
As an interior designer from France, I designed a corner bench for my kitchen, transforming an awkward space into a functional area where my family came together to create lasting memories. This experience inspired me to expand my vision and offer custom-made furniture to others.
From our humble beginnings as Habitat Concept to becoming a reputable brand providing custom-made furniture for families across the country, we remain committed to our original mission of creating functional, beautiful pieces that last a lifetime."
Carlos Brandon
Founder
Selecting

Explore premium grade plywood cabinets and handpicked hardwoods chosen for their quality and durability. Our materials are selected with care for their unique grain patterns and rich color. Choose only the best and experience the difference that exceptional craftsmanship can make.

Building

Each of our corner benches is a bespoke work of art, built with your specifications and design choices in mind. Our skilled team of artisans work diligently to shape and assemble each corner bench, creating a stunning addition to any home. Discover how we can customize a one-of-a-kind corner bench for you and transform your space into something exceptional.

Finishing

Each corner bench is finished to your exact specifications with a custom paint and stain application. Whether you prefer a solid painted finish or a dual-tone design with a stained wood top, our skilled craftsmen take great care to achieve a stunning, one-of-a-kind finish that adds beauty and value to the final product.
From Our Workshop
CNC router

Edgebander

The workshop